Photo Documentary of the Macedonian Church in Columbus
A short photo documentary of the Macedonian Orthodox church in Columbus. This collection was an attempt at capturing the community hub of Columbus' ethnic Macedonian community, of which I am a part of. The pictures show the Macedonian elements present in the church, such as the Cyrillic writing, the Orthodox priests' clothing, and the interior design of the church.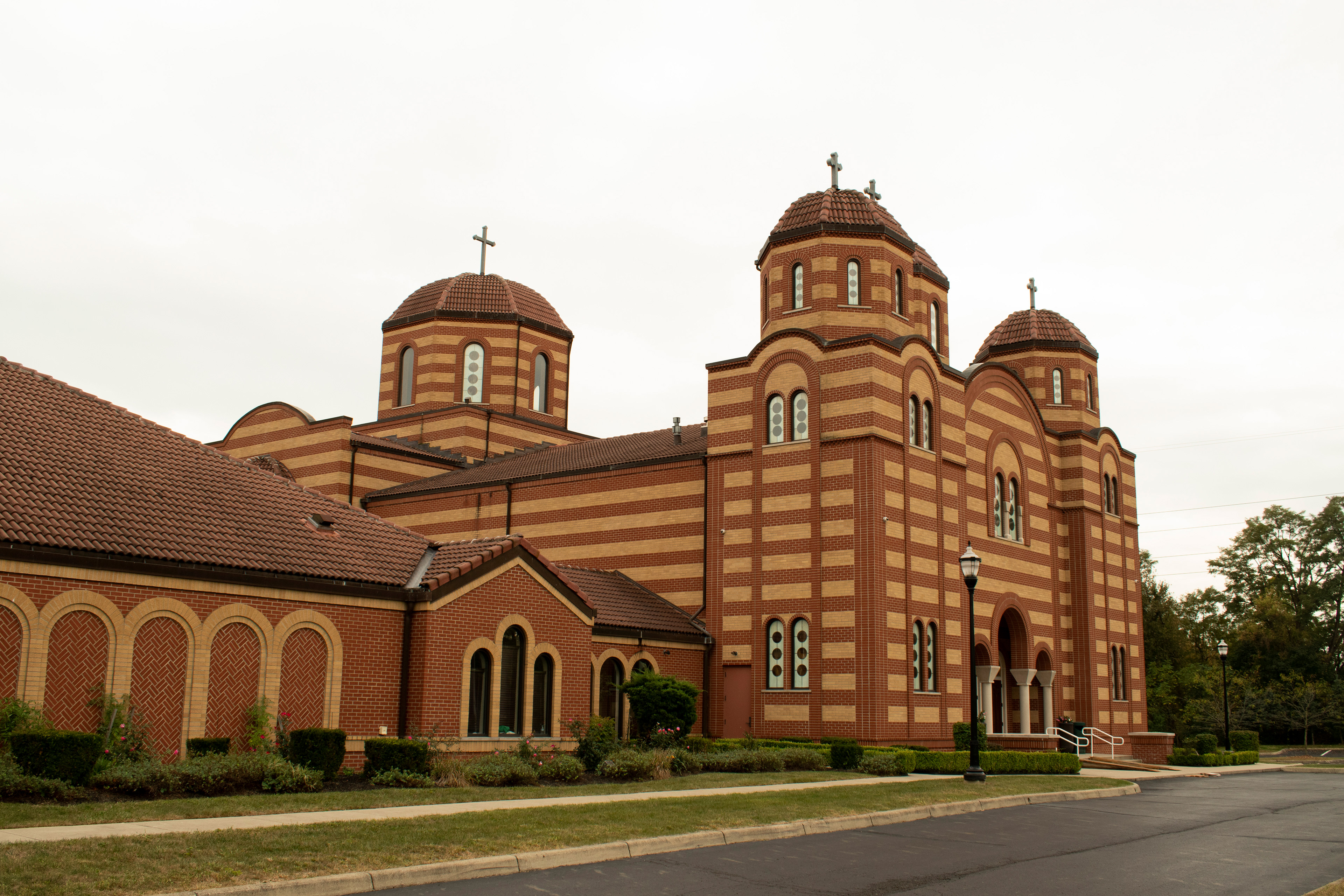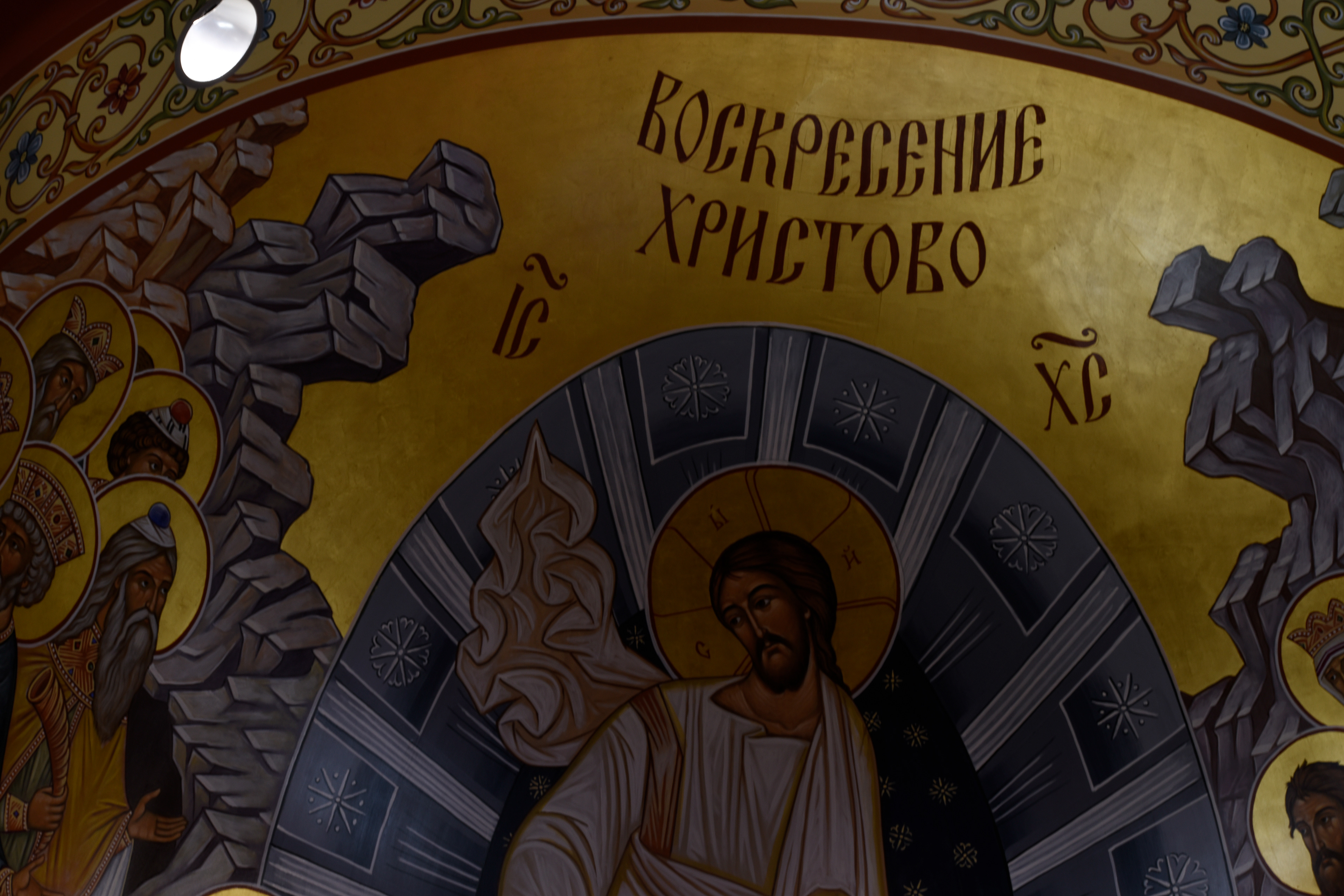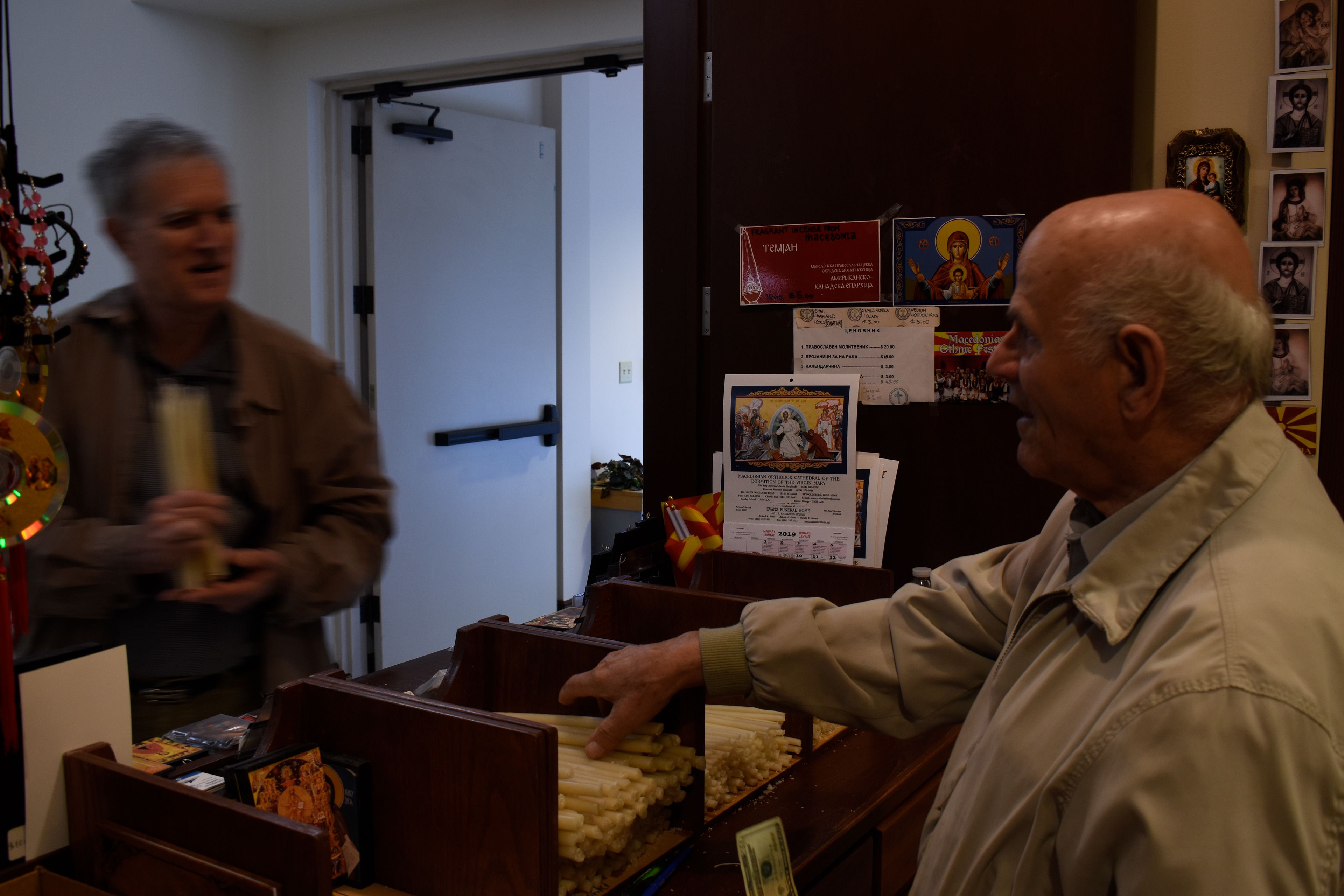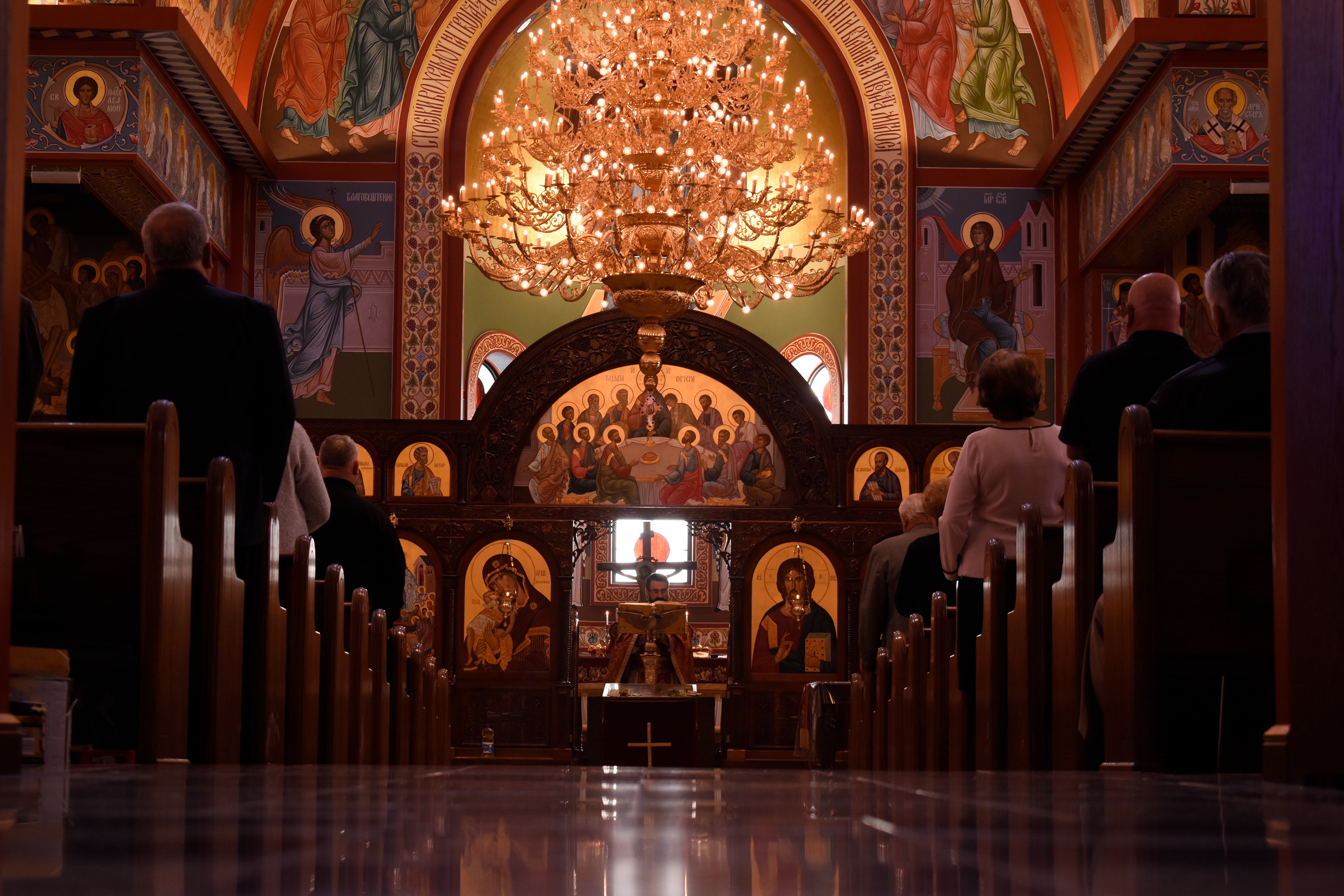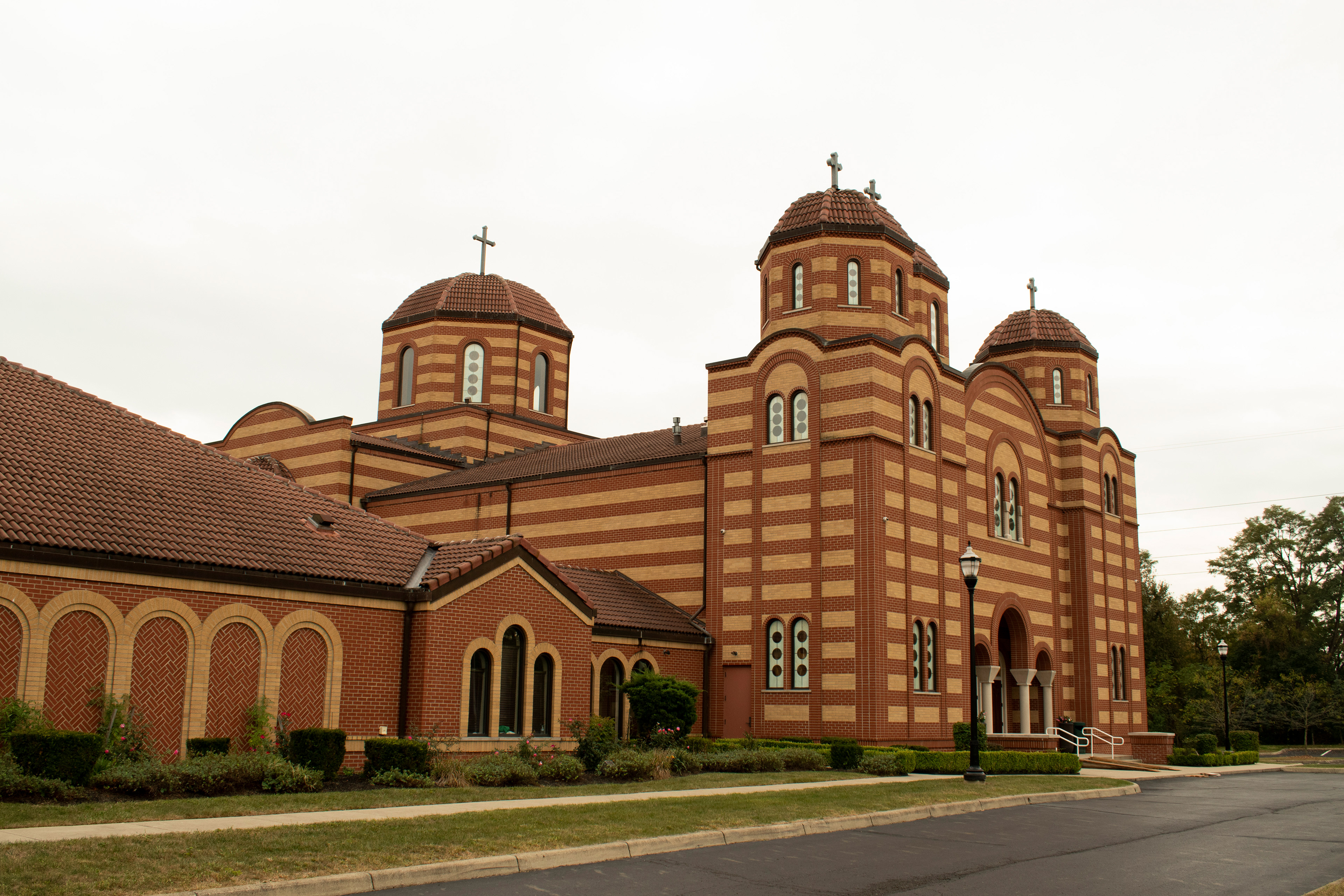 The church's exterior. It is built in the image of traditional Macedonian Orthodox architecture

 "Well we built the first [church] in Whitehall decades back when we started forming a community in Columbus. As the community got bigger we wanted to build a bigger church, closer to the one's back home" - said one of the administrators
 of the church
"Crhist's Resurrection". Icons cover all the walls of the church with Macedonian Cyrillic scripture on them. 
"I didn't paint them alone. I'm here with my father, actually. We paint everywhere from Alaska to Florida" - said the ethnic Macedonian painter while finishing the last walls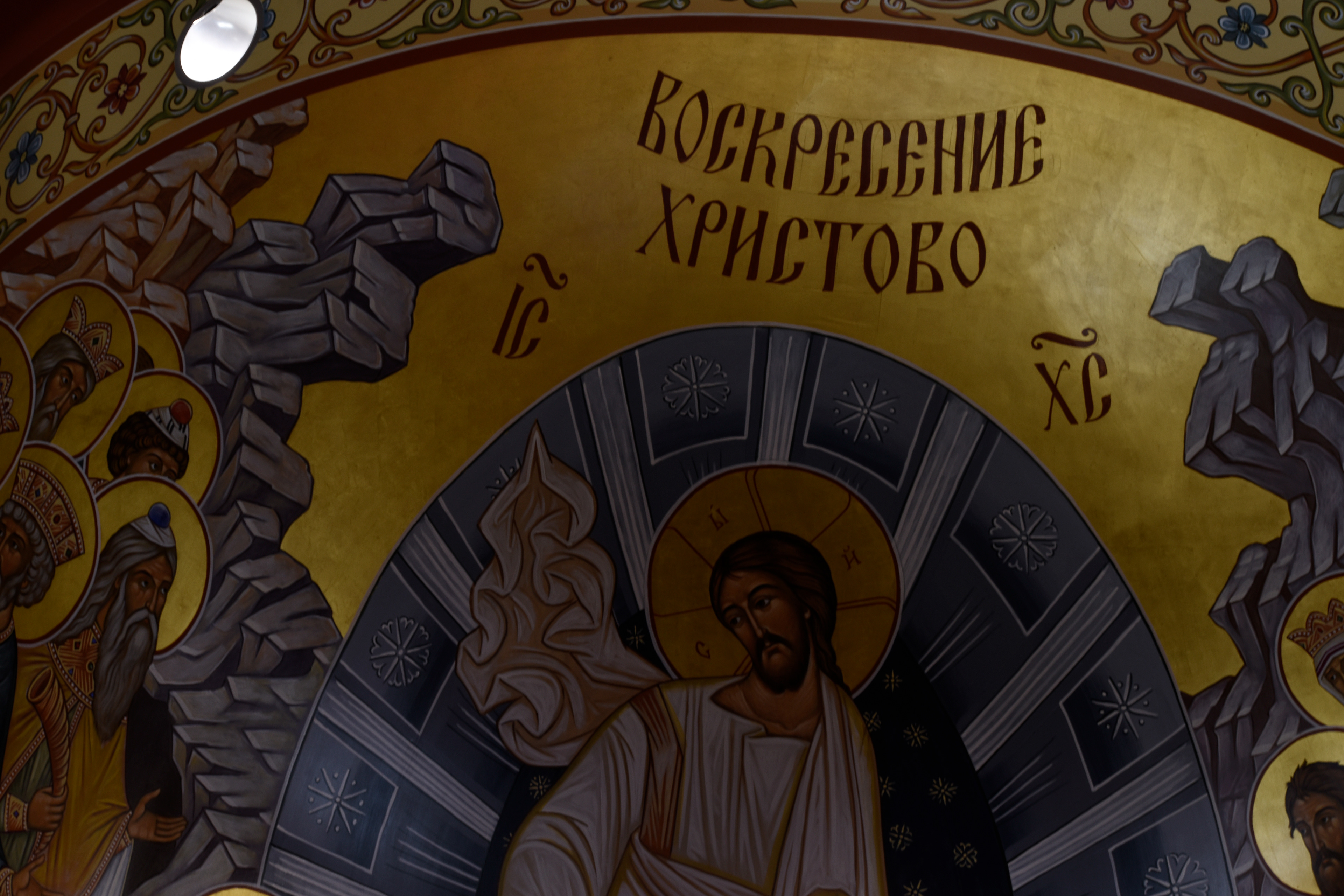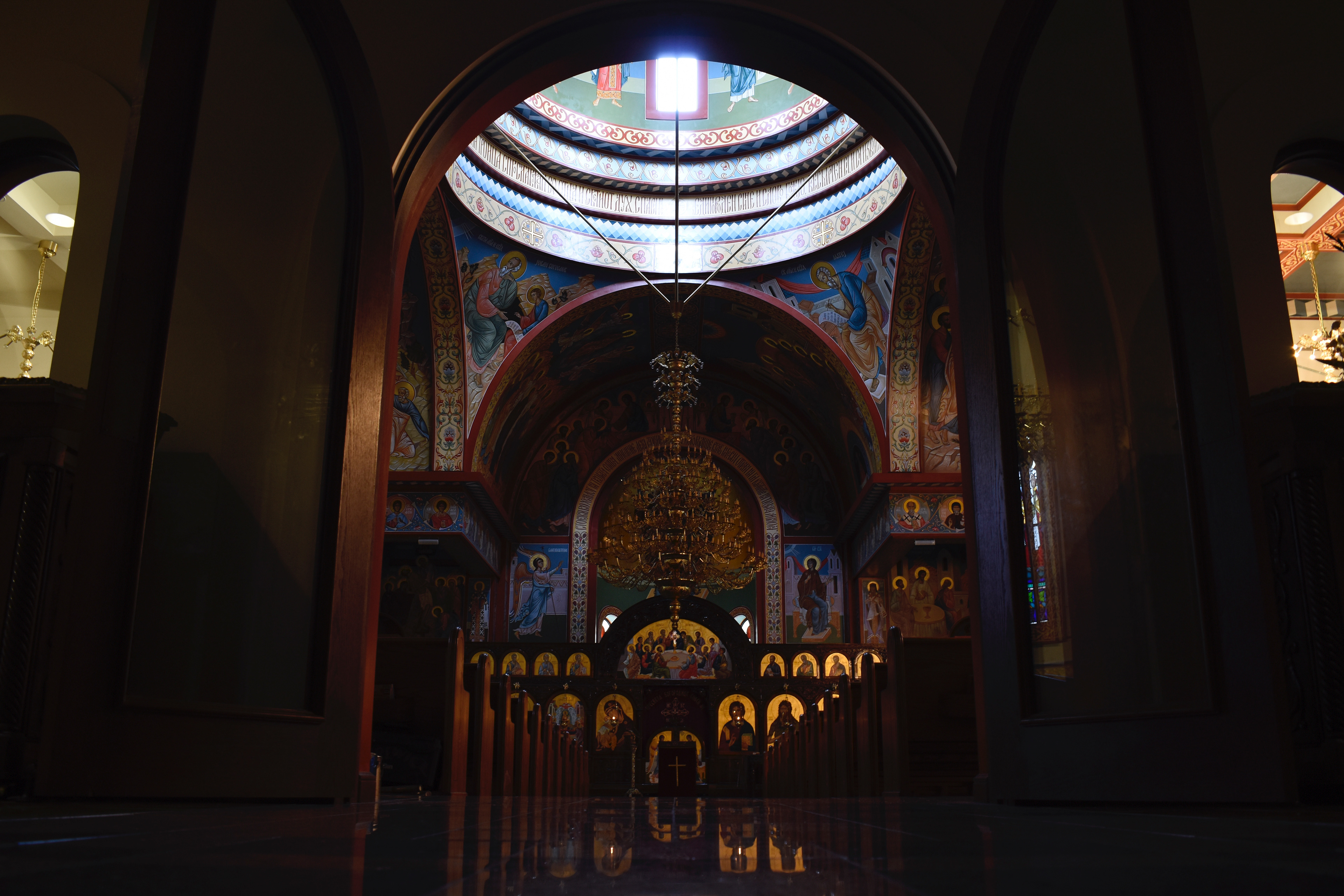 Empty church on a Monday afternoon. The painter is working on the right wall. ​​​​​​​

"[The icons] tell the story of the bible from the start to finish and those golden icons at the altar are the most important saints, of course" - said the "klisar"
The church's "klisar"  (church keeper) selling candles to a believer ​​​​​​​

"You'll find me here every weekend, kid. 4000 in 3 hours, 220,000 so far. That's how many of these [candles] I've made."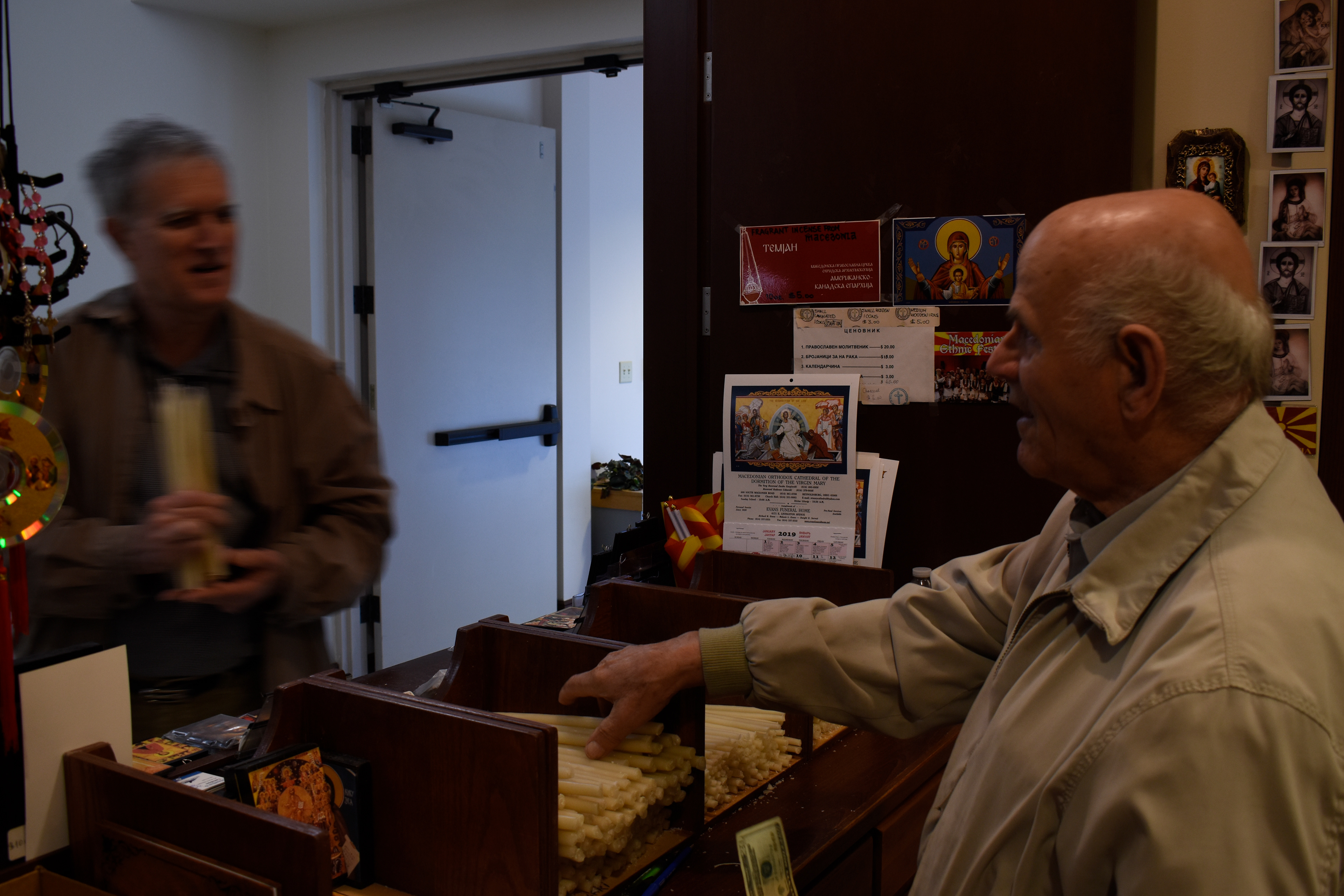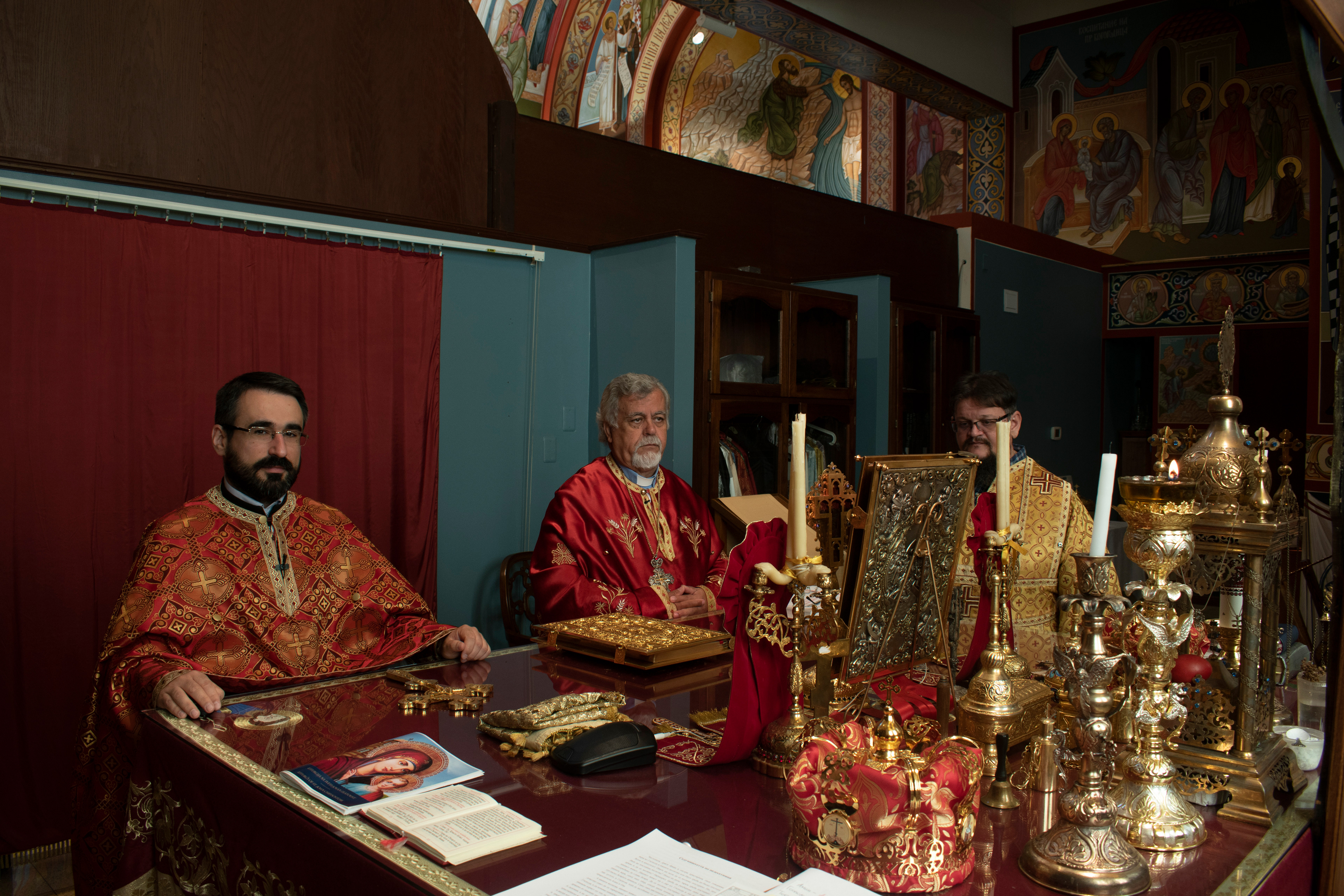 Orthodox priests gathered behind the altar minutes before Sunday mass. 

"Hold on, let us get up first before you take that picture. Make it look good"
Believers stand up as bells start ringing and the priests come out from behind the altar 

"[We are here] to light some candles and pray. See some of the Macedonians too, you know" - said one of the believers