cover design and illustration for Gastarbajter Magazine
"Gastarbajter" is a student-led magazine in the University of Iowa. The magazine's mission is to serve as a creative outlet for the multi-ethnic slavic diaspora in the United States, primarily publishing poetry, short stories, and visual art. The magazine publishes on an annual basis, with Volume 2 releasing this April. 
GASTARBAJTER

MAGAZINE

Vol. 2
Design Objective:
Come up with a front cover design that is captures the motives of identity, heritage, and culture common in Volume 2 of Gastarbajter. 
Constraints:

Initially, the project started with no creative restraints. However, later on it was decided that we weren't going to use photos that weren't

taken by the magazine's

team or myself. 
Process

:
I easily connected with message and goal of the magazine's progressive ideas as a slavic immigrant myself. The magazine allows for the use of our native Cyrillic alphabet, which presented itself as an interesting potential design solution I was eager to explore. 
Style

:
My work in this project revolved around two main cover designs. The initial relied on photo manipulation and graphic elements, and the final design ended up being an illustration I created.
Typography:
Following the editor's wishes, the title typeface
(Bebas Neue) was left as is. The subhead typefaces, however, was changed to Avenir, which I later emphasized with a folio indicating the volume number and publishing year.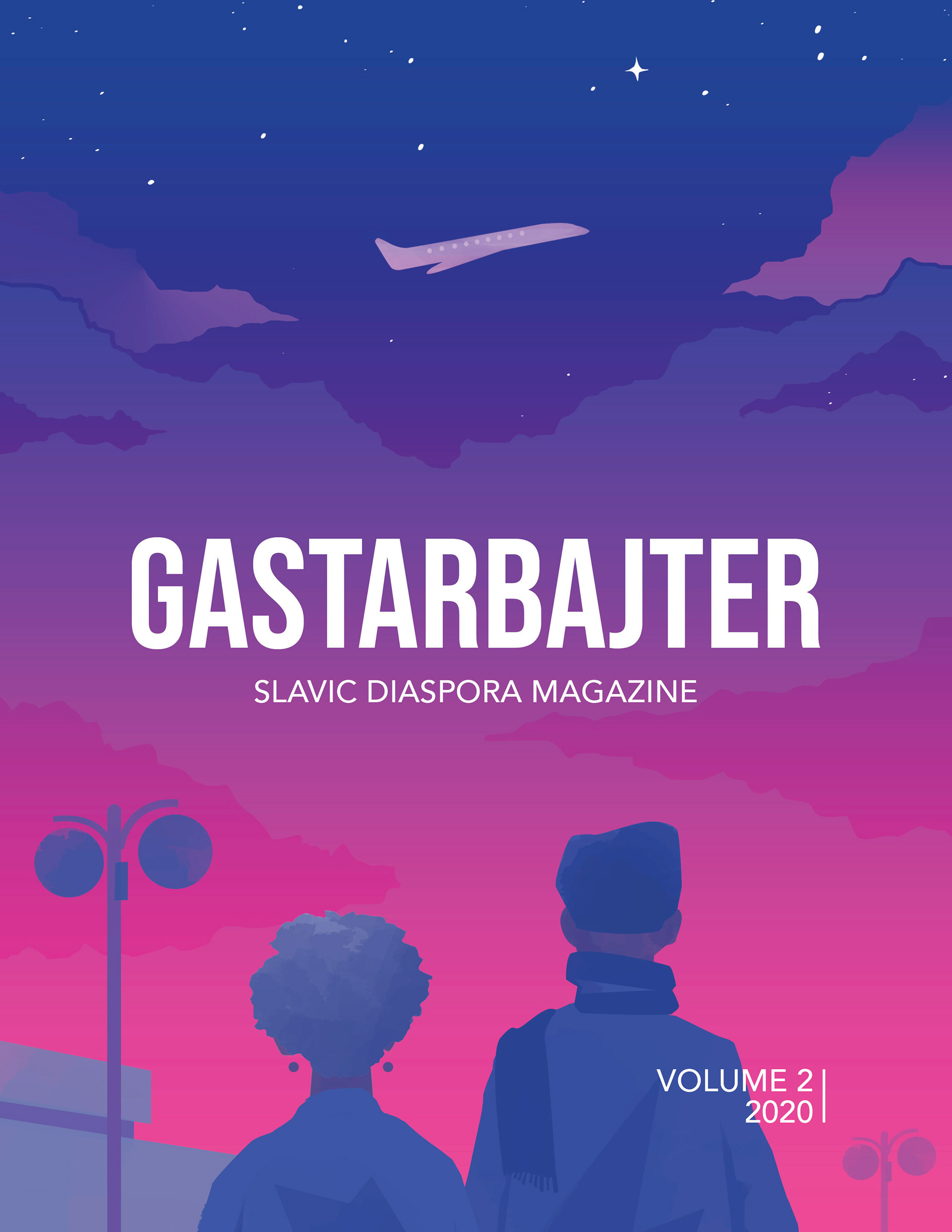 Timeline of key renditions and proposals